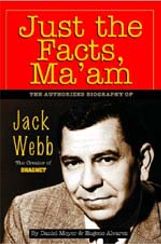 Fudging information on a resume is never a good idea, as Yahoo's CEO Scott Thompson is discovering. Thompson is not alone.  Although he carried off this masquerade for several years, his undoing came as the result of an attempt by investor Daniel Loeb to gain seats on Yahoo's board.
Why did Thompson perpetuate this "white lie"? Will his apology for his "inadvertent error" save his job? Given his successful track record, he may well survive this crisis of confidence.
However, the average Joe or Jane may not be so lucky. To be caught falsifying information on a resume can in fact land a person in jail, as student Adam Wheeler learned.
A current trend on LinkedIn encourages padding a job title. Don't get creative with your job title. "Accounting Department Manager" does not equate to "CEO of Finance", and when background checks are completed, such a misnomer will surely be highlighted.
There is a distinct difference between the LinkedIn headline, and the position title in the Experience secton. The LinkedIn headline serves the same purpose as a news story headline: to capture the reader's attention. So while you might feel your position is best described a "Chief Cat Herder", chances are your official title as it appears on your position description is the more mundane "Department Manager". By all means, use "Chief Cat Herder" in the headline, but make sure you follow through and explain that headline in the summary section of your profile. Under Experience, however, listen to Joe Friday, and state "just the facts".
The same goes for your education. Dig out that diploma and read the degree. You may prefer not to mention the subject area; however, you should not insinuate or otherwise state a degree in a subject area that was in fact not conferred by the diploma. Make note of the name of the institution conferring the degree as well. You don't want to confuse "Boston University" with "MIT", as one executive did.
Continuing education courses should also be readily identified as continuing ed, and not as coursework leading to a higher education degree. If the coursework will ultimately result in a degree, note that, but make sure to indicate the degree has not yet been earned.
Word does travel. Take the time now to review your resume and clean it up. Google yourself, and remove old resumes from the web, unless they provide useful information about prior employment.
Remember, your resume is not an exercise in creative writing. Don't let anyone tell you it is.
Related articles