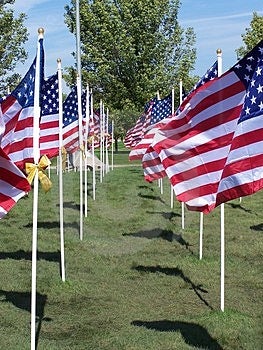 Looking for an IT contract with state or federal government? DPP has several open positions in South Carolina, North Carolina, Florida, Illinois and Virginia. We also have permanent and direct hire positions. Take a look at some of these:
Permanent or Direct Hire:
Program Manager, Reston, VA (#5347) – Our client is looking for a retired US Army officer with a secret clearance to fill this position. The candidate will serve as the PM for several ongoing contracts. They encourage a healthy work-life balance by providing their employees with the benefits and tools for personal success. They have telecommuting and flexible work schedule policies to meet unique family or personal requirements of their employees.
Quality Assurance Software Tester, Charleston, SC (#5306) – This direct hire tester position requires US citizenship. On this particular project, the personal characteristics are equally as important as the technical capabilities. This project's environment is one that requires each person on the team to add a lot of value to the overall process with thinking outside the box, being able to communicate effectively and positively to the effort/team, and contribute to the overall process by their technical abilities and foresight into how the little things make for big picture success. There is also the possibility of assistance with relocation.
System Administrator/Integrator, Scott AFB, IL (#5328) – Are you a big picture person? Do you have experience with technologies at multiple levels of the architecture, including user interface, applications, database, security and/or network? This contract to hire position might be right for you– if you are able to obtain and maintain a secret clearance.
Contract Positions:
Cyber Security Analyst, Aiken, SC (#5352) – Do you have CISSP certification? It's not required, but it's a definite plus for this position. However, the successful candidate must have a minimum of 7 years experience working in a cyber security role at a regulated environment. Interviewing and research skills, process development and a working knowledge of NIST 800-53 and FIPS 199 and supporting standards documents are required skills for this contract.
Lead Quality Assurance (QA) Analyst, Columbia, SC (#5350) – Do you have expertise in serving as a technical resource for business users, including one-on-one and group supplemental training, problem resolution, and coordination with technical support organizations? Are you fluent in full-circle IT life cycle development? Do you like complex information technology challenges? Send us your resume today!
System Application Developer, Columbia, SC (#5304) – How would you like the opportunity to develop Enterprise Microsoft .NET C# web-based application? This contract requires someone with a deep .Net C# and SQL skill set, as well as the ability to mentor developers and transfer knowledge development best practices to internal development team. You must be a US citizen or have a Green Card to apply for this position.
More IT Jobs
These are just a few of the government positions available. To see these and other government IT positions, visit our Jobs page at http://dpprofessionals.com/findjob/, and narrow your results by selecting "Government" in the category drop-down.
DPP has a rewards program as well: we will pay a fee to anyone who refers a candidate for a position, if that candidate obtains the job. (Certain requirements must be met.)
To apply for any of these positions, send your resume to resume@dpprofessionals.com, or use the Apply Now button located on the job description.
Please have a safe Memorial Day, and take a few minutes to remember those men and women who gave their all in service to our country.